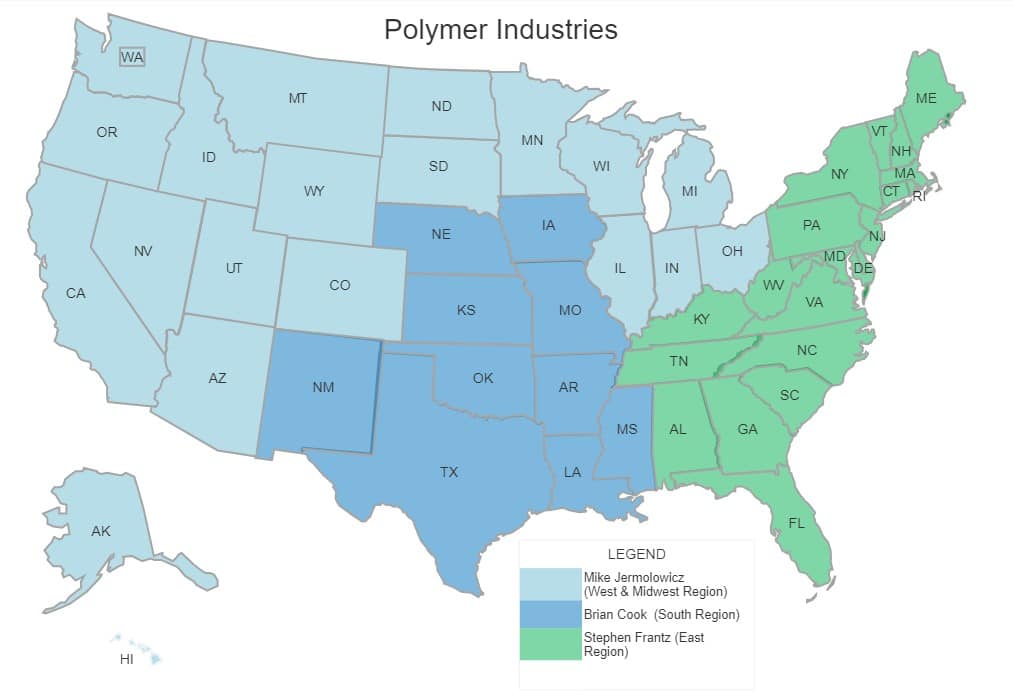 Prepare a meal, step onto a new playground, or use a public restroom and chances are you'll encounter a plastic product made by Polymer Industries of Henagar, Alabama. Cutting board sheets, playground equipment and restroom partitions are only a few of the many applications of Polymer Industries' wide range of products. These products include Densetec® High Density Polyethylene (HDPE), Densetec® Polypropylene (PP), Densetec® Low Density Polyethylene (LDPE), and Polyslick® Ultra High Molecular Weight Polyethylene (UHMW) and are all manufactured in our approximately 310,000 square foot facility located in Northeast Alabama. Some of the other wide-ranging applications of our products include computer keyboards and mouse pads, signs, marina dock bumpers and conveyor parts.

Our Mechanical Division in Pisgah, AL has enabled us to add a wide range of Engineered Plastics and High Performance Materials in a variety of shapes and sizes to our manufacturing portfolio. Polymer Industries now offers a comprehensive industrial plastic product offering for our extensive distribution network. We supply material to a variety of industries including food processing, materials handling, architectural, marine, construction, and semiconductor electronics.

Our past growth agenda, which has included a manufacturing facility in Tacoma Washington, a truck liner manufacturer in Oxford Wisconsin and our warehouses located in Salt Lake City and Chicago has ensured sales growth and given us a global reputation of excellence.

Polymer Industries manufacturing capabilities include sheet extrusion, ram extrusion, compression molding, pultrusion, annealing and fabrication. Our manufacturing knowledge allows us to not only produce sheets, rods, and profiles but also to convert these products through our state of the art fabrication equipment to whatever stage of completion required by our customers. For example, we can produce sheets, cut to size blanks, or the finished parts themselves.

Polymer Industries is one of the leaders in the manufacture of polyolefin products and ships all over the US and throughout the world. At Polymer Industries we take pride in not only the manufacture of our products but in the service given to our most important asset, our customers. We are "Geared Towards Excellence."