Polymer Industries operates with a clearly defined vision for the future with a priority of caring for our planet. Through our sustainability efforts, manufacturing resources and commitment to the future, we are adding Densetec® OceanBound plastics to our post-consumer product line.
Creating an OceanBound sheet from recycled oceanbound plastic is important to us.  It begins with a way to keep oceanbound plastics from entering our water streams and oceans.  The oceanbound waste comes from communities that lack established waste management systems. Being able to recycle the at-risk plastic before it makes it to the ocean helps the environment. That's the concept driving our Densetec® OceanBound plastics. We use material at-risk of becoming ocean pollution and give it a future. Polymer Industries offers solutions that transform ocean waste into resources to benefit our customers and communities.
By focusing on the future of the environment, we are able to create a versatile product for essentially any application where HDPE is preferred and make a tremendous impact on the planet. This material can be produced with or without a textured surface using any of Polymer's many stock colors. By adding a UV stabilizer, Densetec® OceanBound is the perfect choice for outdoor environments. It is an excellent replacement for wood, and because the color is embedded in the sheet, it never needs painting and is also vandal resistant. Every pound of OceanBound plastics is potential pollution transformed into a recyclable resource.
Easily cleaned
Graffiti resistant
Resists scratches
Will not delaminate
RoHS & REACH compliant
Qualifies for LEED Certification

Stain resistant
Easily fabricated
Will not swell or rot
Never needs painting
Will not crack or chip
Can be UV stabilized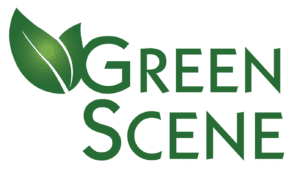 We are a member of the IAPD's GreenScene.
Ask us a Question
or Request a Sample