At Polymer Industries, our commitment to sustainability is a daily opportunity to impact the future through responsible practices that are good for the environment, our industry, and our communities. For more than four decades, we have recycled products that we put into the environment. We began recycling internally, and later when our products reached end of life, we recycled them from our customers. Now, we are going a step further, by taking back additional products, not manufactured by us. Learn more about our ReCycle Buy Back Program below.
We believe practicing and building sustainability into our culture is necessary for evolving and leading the growth of our industry. With our recycling practices, we are able to make a tremendous impact on the planet. We continually work to educate our employees and put into place practices that will help minimize our manufacturing footprint.
We live by our principles, but we're committed to sustainability not just because it's the right thing to do; it's also a smart choice for our customers. Sustainable practices lower operations costs and reduce operational and financial risks by encouraging a more thoughtful and efficient use of resources. We implement sustainable recycling practices whenever possible, beginning on the manufacturing floor with innovative designs and continue developing practices with our suppliers to provide the best products to our customers.
To accomplish our vision, we must continue to be a responsible manufacturer by:
Empowering our employee Green Team to support our initiatives as we explore and understand environmental issues and adapt our processes
Developing and delivering products that meet our customer requirements, while incorporating material and energy conservation initiatives
Striving to communicate and incorporate sustainability initiatives throughout the supply chain
Continually reviewing our operations to increase efficiencies and adopt best practices that will enhance sustainability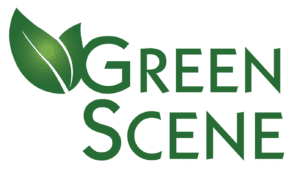 We are a member of the IAPD's GreenScene.